Villas for sale in La mairena marbella
Dedicated to villa sales in La Mairena on this page you will find some basic information about the La Mairena area which is located by Elviria in eastern Marbella also on this page you can browse a small sample selection of the villas Innovative property have for sale in La Mairena, however please remember this is only a sample of the properties we have for sale in La Mairena.
Located in a prestigious area to the east Marbella La Mairena nestles in the hillsides behind the popular area of Elviria
The Villas for sale in La Mairena are dotted around the beautiful green hillsides of the protected UNESCO world heritage site these elevated areas ensure the in La Mairena villas for sale offer some breath taking views of the spanish coastline, sea, and Mountains from a relaxing tranquil location that is still only around 10 minutes drive to the center of Elviria and some of Marbella's best beaches and lots of bars, restaurants and other amenities.
.
BEAUTIFUL ELEGANT villa WITH PRIVATE POOL for sale in La Mairena.
price €550,000
superb luxury modern villa for sale in La Mairena on large plot
price €995,000
FOR SALE in La mairena east marbella great value detached villa
now €625,000
unique contemporary style villa for sale in La Mairena
price €895,000
more
reduced price modern style villa for sale in la mairena
Price now €999,000
more
exceptional new villa for sale in la Mairena east marbella area
price €1,480,000
more
fabulous large luxury villa for sale in la mairena
price €2,550,000
more
big luxurious ultra modern villa for sale in La Mairena marbella
price €1,750,000
more
LARGE modern villa for sale in La Mairena marbella
price €1,400,000
stunning new villa FOR SALE in La Mairena area marbella
now €SOLD
more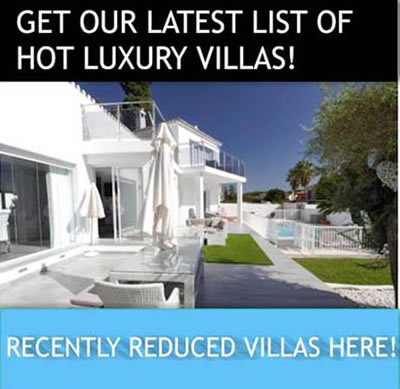 WE DO HAVE MORE AVAILABLE!
ASK FOR AN UPDATED LIST OF PROPERTIES FOR SALE IN LA MAIRENA HERE! gs@inproperty-spain.com
SEARCH MORE PROPERTIES IN LA MAIRENA
LET US SELL YOUR VILLA IN LA MAIRENA HERE
Innovative Property Sl are long established Real Estate agents in Marbella in East Marbella Cabopino is the main sales office and we are the key holders for lots of the newer and older properties contact us direct for a viewing: gs@inproperty-spain.com
Ask for an up to date price list and the different floor plans!

Information about La Mairena
Located on the hillsides above the well known luxury area of Elviria in eastern Marbella La Mairena is a exclusive peacfull area with a selection of beautiful homes, an International, tennis center, International Schools, Country Club with 9 hole golf course, bar, restaurant gym, SPA etc, and just a small number of restaurants.
Innovative property we have throughout many years always sold a lot of villas in La Mairena, however it was fiirst in 2015 that we actually decided to purchase another branch office on the main street here called calle Madrid. Having a real estate office in La Mairena allows us to offer a better service to our exsiting clients and also hold keys for owners looking to sell for quick easy viewings.
For anyone looking to relax and get away from the hustle and bustle of everyday life and yet still be able to connect in just a few minutes then La Mairena in the hills above Marbella, could be of interest.
You will normally find that the villas in La Mairena are larger, on bigger plots, with better views and quality finishings when compared to similarly priced villas for sale in other ares of Marbella.

PLEASE REMEMBER THIS IS ONLY A SAMPLE SELECTION OF THE VILLAS WE HAVE FOR SALE IN LA MAIRENA.
ASK FOR AN UPDATED LIST OF PROPERTIES FOR SALE IN LA MAIRENA HERE! gs@inproperty-spain.com
OUR LA MAIRENA OFFICE LET US SELL YOUR VILLA IN LA MAIRENA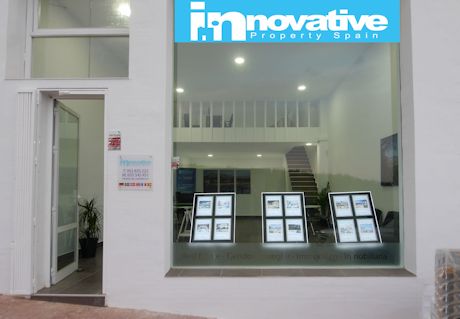 Areas nearby: / Cabopino / Marbella / Elviria / La Mairena / Hacienda Las Chapas / Los Monteros / El Rosario / Santa Clara
Here you can search more villas for sale in La Mairena
Here you can search apartments, penthouses and town houses for sale in La Mairena
Here you can view selected villas in and around Marbella
Tel: 00 34 635 545 451


Links to more apartments in El Rosario:
Here you can search all properties for sale in El Rosario Marbella