Who are we?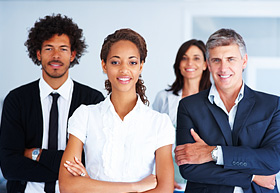 Innovative Property
Innovative Property is one of the most respected real estate agents on the Costa del Sol. Our talented team are multilingual property professionals are all multi-lingual, WE SPEAK YOUR LANGUAGE, ensuring you get the best possible help and advice in English, Spanish, all the Scandinavian languages, plus French and Italian.

Let us help you find your dream home... we are not afraid to give an extra effort to provide the best service.
We share a large database of all brokers on the Costa del Sol and thus have the opportunity to showcase all homes and in addition we work with most banks, which gives us access to the best forced sales. As if this was not more than enough, we also work with many multilingual lawyers, making sure the whole process can be done in your language!