banks and financial institutions - working in Marbella, Benalmadena, Estepona, Calahonda and Mijas areas;

What documents are required to get a mortgage in Spain?
• Contract of employment or Employers reference.
• DNI/NIE number (You need to apply for a NIE number before buying a Spanish property).
• Last 6 months personal bank statements showing pay received and day to day activity.
• Copy of a personal credit file and/or annual debt statements.
• Copy of passport.
• Bank reference.
How to finance your purchase Banks directly or financial advisor route?
In Spain you will have two choices most people will probably go directly to a Spanish bank, however for clients with special circumstances such as being self employed or wanting a mortgage that can be cancelled with low penalties might opt for using the services of a mortgage advisor.
List of recommended Banks

Calahonda Tel: +34 952939820 Languages: English, German, Scandinavian Loans upto 70%(all languages)

Deutsche Bank (German Contact)
Marbella Tel: 952 00000 Languages: English, German, Scandinavian Loans upto 70%

DNB (Norwegian contact)

Handelsbanken (Danish contact)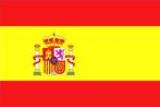 Sabadell Solbank (English SpanishContact)


UCI (french, English contact)



(danish contact)
Norwegian Danish Swedish only. 70%-80% loans Marbella Tel: +34952905150
Some Questions we are usually asked?
How to setup a Spanish Bank?
Can you find the best mortgage for me?
How much can I loan?
What is the best area to buy for my price range?
If you need answers to any of these questions or would like us to send you a mortgage information pack, please fill out the form below: