Stunning luxury villas - east marbella - costa del sol
REF: INN00067 - PriceS: from AROUND €1.1M
East marbella just 5 minutes from the centre
The location is very central and close to everything, yet peaceful and quiet, so you get the best of both worlds. These stunning villas are located to east of Marbella town, in a peaceful and quiet area, surrounded by colourful and beautiful scenery and sandy beaches.


The modern and timeless design follows the latest trends in the housing market, but is also integrated into the vision around this project. The villas are designed so that they combine the beautiful surrounding nature with the modern architectural lines. By mixing this natural and timeless design, you get here the perfect combination of both - location is great since it is close to everything, but you also have the calm and serene feeling, since it is surrounded by a beautiful landscape of olive trees.
The homes are built with large windows that bring plenty of natural light, large bedrooms and terraces with plenty of space.In the. kitchen, you can choose between several different layouts, which gives the villas a more personal touch. You can choose between a closed kitchen, partially open or completely open concept.
The villas are available with 3 or 4 bedrooms, 3 or 4 bathrooms plus a personally chosen design for the kitchen and living room. For the villas you get a large terrace and pool as well as a large garden.
Only a short distance to Marbella center, which consists of a new and an old town - The new town will find plenty of shops and restaurants. In the old town, quaint streets, with orange trees and whitewashed houses, which are surrounded by Spanish charm. Beside Marbella will find the world famous port of Puerto Banus, daily attracts expensive cars - both Ferrari and Aston Martin are among the names here - luxury yachts and plenty of fine gourmet restaurants.

Along the coast in Marbella one can also find some of the best and most beautiful beaches on the Costa del Sol. All in all, the location of these villas perfect as it is close to everything, yet surrounded by peace and quiet.
quick facts:
We have many other villas in similar end design and price range - please contact us NOW for more information about these or similar homes in Spain.
Call us: (00 34) 635 545 451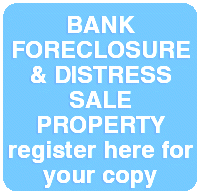 Tel: 00 34 635 545 451
Links to other property in Marbella Websites: