PROPERTY FOR SALE IN PUERTO DE CABOPINO
Here is a selection of our properties for sale in Puerto de Cabopino (Cabopino Port). We also have other pages representing complexes in Cabopino, that are just outside of the port in surrounding areas that can be seen in the menu above. Properties in cabopino Port are very popular, becuase almost everything one wants while on holiday can be found very close by. Cabopino marina has a great selection of good restuarants that are open all year around and the beaches are some of the best beaches on the Costa del Sol, although they can be crowded in July and August. Apartments for sale in Cabopino port offer a rental potential that is greater than almost all the other areas on the costa del Sol as demand far outstrips the supply especially in the summer months. Innovative Property Sl purchased the original estates agents and sales office in Cabopino in 2014 as part of their continued expansion. Our office can be found across the road from the taxi station in Cabopino.follow this link to see us on google maps. Innovative Property Spain in Cabopino If you are looking for Estate Agents in Cabopino or Marbella with lots of experience and a good reputation with lots of keys to properties for sale then please contact us now to visit properties or to ask for an updated list of houses and apartments currently available.
gs@inproperty-spain.com - Tel: 00 34 635545451
Puerto Deportivo de Cabopino as it is known in Spain was built around the end of the 1970´s by a famous architect (Arevalo). It has been a very popular well kept secret in Marbella ever since as the area has some of Marbella´s best beaches and a very relaxed atmosphere, with sand dunes and natural pines resembling more somewhere on the Baleric Islands, but with the benefits of being on the Costa del Sol. Generally the apartments for sale in Cabopino Port are more expensive than in surrounding areas and a good percentage of the properties that are sold here are sold to existing owners or to their families and freinds.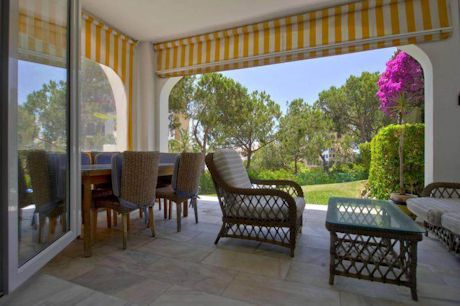 A larger than average three bedroom apartment for sale in Cabopino Port with access to the gardens and pool. The propety has two bedrooms . REF: R2505347 PRICE: €392000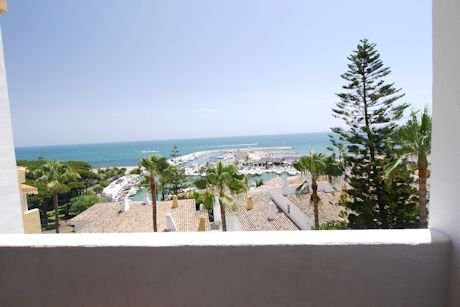 This two bedroom and one bathroom duplex apartment has one of the best views in Puerto Deportivo de Cabopino Marbella. From its elevated position you can see the beach and the port. The photos do not do this property justice. Price: €295000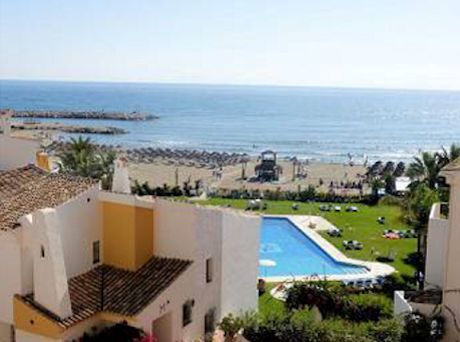 A two bedroom and two bathroom apartment for sale in Cabopino with sea views in a very popular complex with underground parking and a good communal pool Price €265000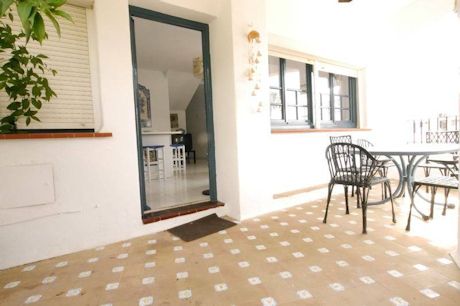 A great rental apartment now for sale in Cabopino Port. Thiis is a bright and sunny property split onto two levels with nice views over the Cabopino Square (plaza). The property has a very sunny south west facing terrace for enyoying sun all the year around. Price: €225000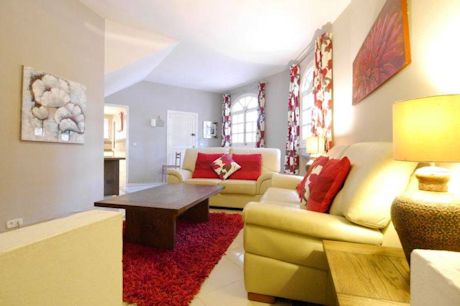 This is large renovated three bedroom apartment for sale in the Puerto Cabopino Complex. The property is very comfortable and of a good size and is perfect for holidays or year around living. The pools and gardens in Cabopino Port are great and the beaches are some of the best in Marbella. Price: €220000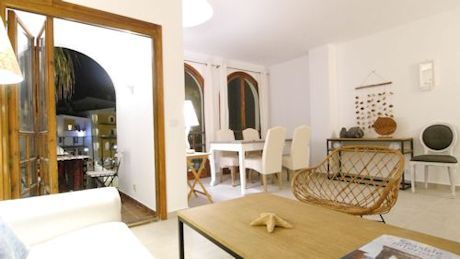 A great apartment for sale in the Port of Cabopino, Marbella this property has been totally renovated and is sold furnished as seen. This apartment has a new kitchen and a new bathroom PRICE: €189000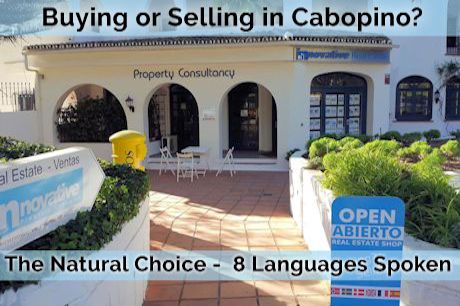 Innovative Property are the main Estate Agents in Cabopino Port after their purchase of the original Cabopino Port sales office / Real Estate agency back in 2014. We are the natural choice for any one looking to buy a property in Cabopino and if you are looking to sell we sell more properties here than anyone else & always try to sell our listings first.
GET OUR LATEST HOT PROPERTY NEWS LETTER CLICK HER!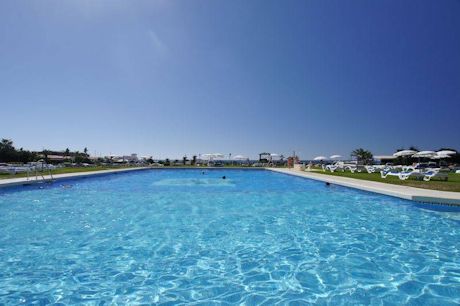 An amazing apartment for sale in in the Port with 3 bedrooms and two bathrooms this property has good views over the pool down to the beach and sea from its terrace and from its back terrace you can even see the tower by the dunes beach. Price: €325000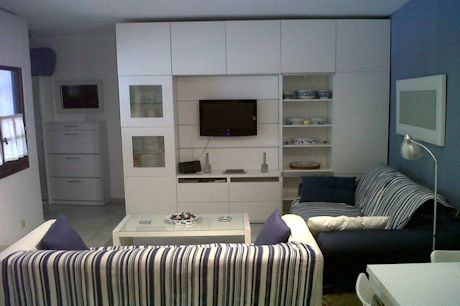 A low cost apartment for sale right in the Port of cabopino Marbella. This property has one bedroom, one bathroom and an updated kitchen. The property has been furnished to an high standard and is priced to sell. Innovative Property have the keys to this property too so come direct. PRICE: €149000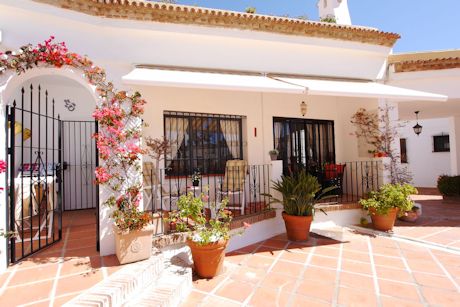 This is a very sunny two bedroom flat for sale in Cabopino Port that has been recently renovated with a modernised kitchen and two new bathrooms. Price: €249000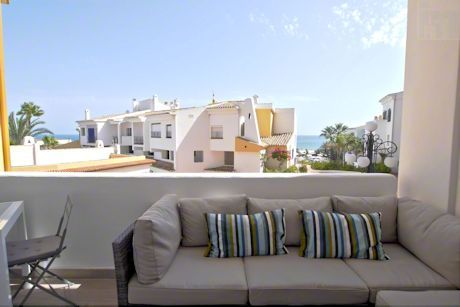 You would not believe that this apartment could be in Cabopino Port it has been totally transformed and rebuilt to a very high standard using quality materials. It has two bedrooms and one bathroom and is a must see apartment. Price: €249900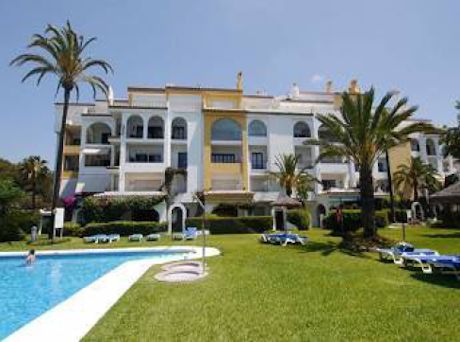 A great top floor penthouse apartment in Cabopino Port in N block. This property has some of the best possible beach and sea views from any of the properties for sale in Cabopino Port. PRICE: €630000 SOLD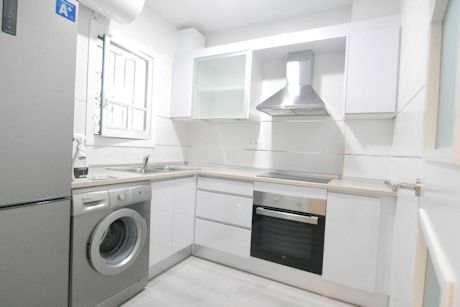 This is a totally renovated ground floor level apartment for sale in Cabopino Marina by Marbella. The property has two bedrooms and two bathrooms and has been totally renovated apartment from bathrooms. Negotiable Price: €285000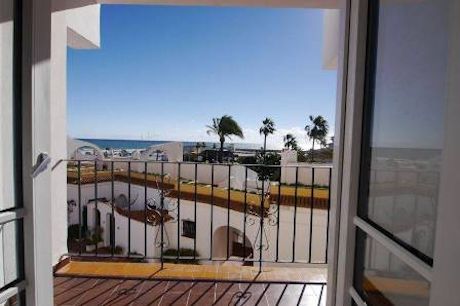 This is a great 1.5 bedroom apartment for sale in Cabopino Port that is almost a two bedroom property, but not quite as the second bedroom is very small. The property does have though two terraces and some great views and really feels like a fantastic holiday apartment to enjoy or rent out in the port. Price €195000 SOLD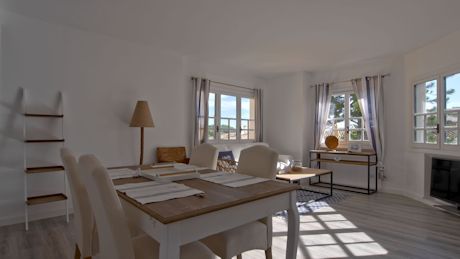 A 3 bedroom apartment for sale in Cabopino Port. This property has three full sized bedrooms all with fully fitted wardrobes a new kitchen and two new bathrooms & has been totally refurbished PRICE: €289000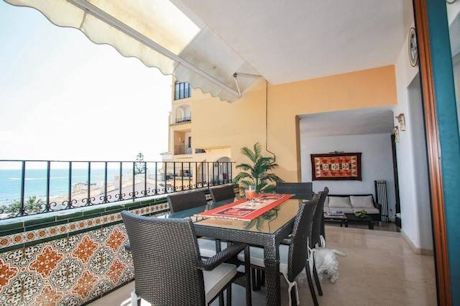 A penthouse Cabopino Port this property has four bedrooms and two bathrooms and is actually on three levels, although there are not many stairs. It is a very interesting four bedroom penthouse for sale in the port of Cabopino that really is imaculate the photos do not do it justice. PRICE JULY 2016: €750,000.00
GET OUR LATEST HOT PROPERTY NEWS LETTER CLICK HER!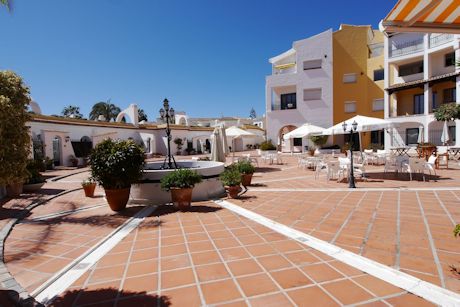 This is now the lowest priced apartment in the Port of Cabopino just 30 seconds walk to the beach and with views to the port from its small terrace. The property has already been partly reformed and is a great base for holidays for 2 persons. Price: €119,000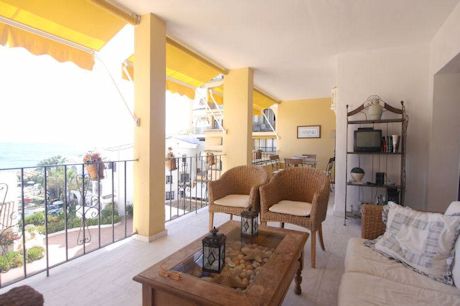 This is an amazing opportunity to create a large luxury apartment. This is actually two apartments that have been joined together and used as a three bedroom property for some years. Although there is a fourth bedroom to be converted out of a spare room. The property has great sea and port views. PRICE: €550,000
APARTMENT FOR SALE IN THE PORT OF CABOPINO MORE INFO