LAS MIMOSAS CABOPINO
Las Mimosas is a complex made up of various phases all with their own swimming pool, nice gardens and the complex is gated - All the properties here in Las Mimosas have a private under ground parking space and in some cases a store room.

You can walk to the port of Cabopino in around 10 minutes and from the fourth phase you can walk to the beach over the pedestrian bridge in just 7 or 8 minutes. Las Mimosas de Cabopino is located next to the 18 hole Cabopino Golf Course.

Only 10 min's walk from one of the Costa del Sols hidden treasures, the scenic Puerto Cabopino Marina with its tasty seafood restaurants, sandy beaches, historic picturesque landmark tower  - La Torre Ladrones. Las Mimosas de Cabopino is a welcome relief from the Summer crowds at Fuengirola.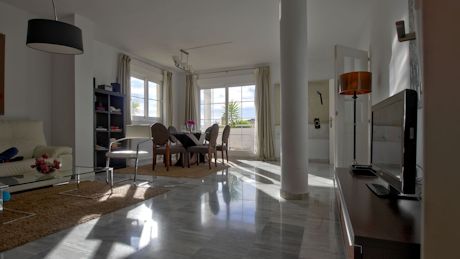 PENTHOUSE IN las mimosas CABOPINO FOR SALE
now €395,000
more
FROM €380,000
more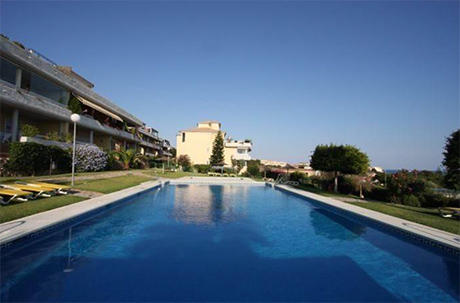 now €185,000
more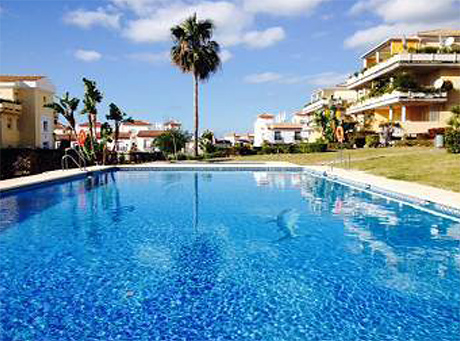 GROUND FLOOR APARTMENT FOR SALE | LAS MIMOSAS CABOPINO
now €179,900
more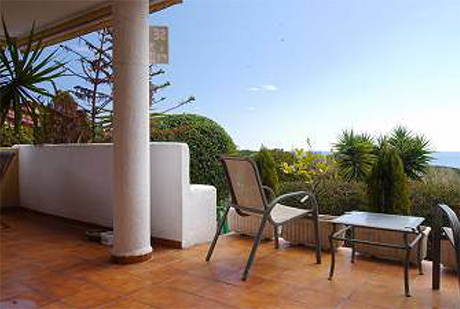 now €189,000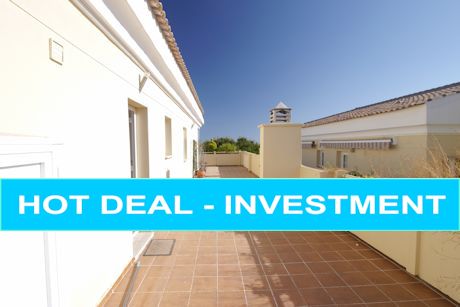 A THREE BEDROOM PENTHOUSE REDUCED IN PRICE WITH SEA VIEWS AND OVER 140M OF TERRACE & 2 GARAGE SPACES
now €349,000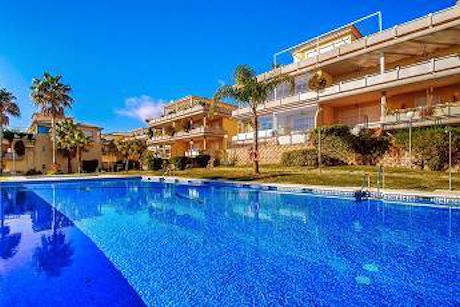 THREE BEDROOM APARTMENT FOR SALE IN LAS MIMOSAS DEL GOLF CABOPINO
now €300,000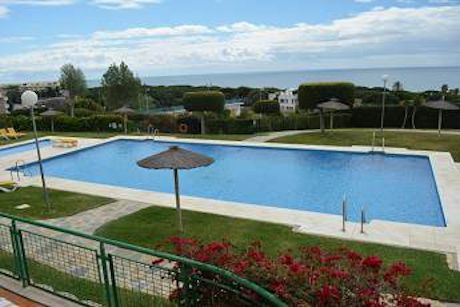 GROUND FLOOR APARTMENT IN LAS MIMOSAS IN CABOPINO WITH GREAT SEA VIEWS
price €319,000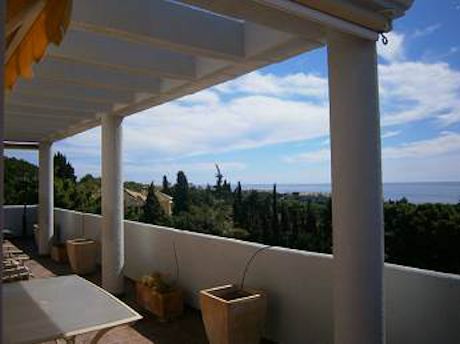 2 BEDROOM PENTHOUSE APARTMENT FOR SALE WITH GREAT VIEWS OF THE SEA TWO BEDROOMS
now €349,000
GET AN UPDATED LIST OF PROPERTIES FOR SALE HERE!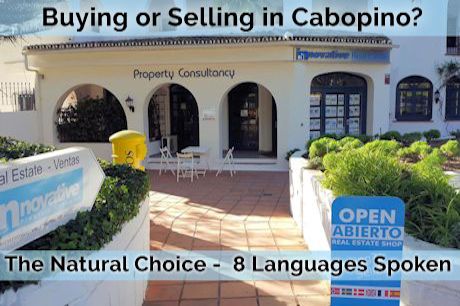 See more about Las Mimosas Cabopino in our video below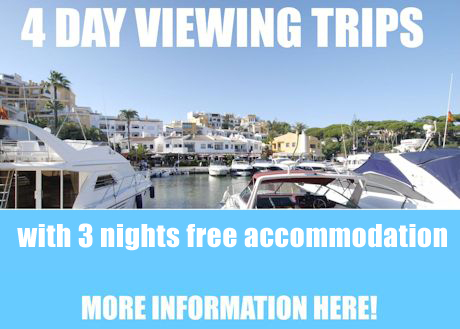 Innovative Property Sl are the main Real Estate agents in Cabopino with the main sales office and we are the key holders for lots of the newer and older properties contact us direct for a viewing:
Ask for an up to date list of apartments for sale in here!

Information about Cabopino.
Puerto de Cabopino is a quaint romantic marina, smaller than other nearby notable ports such as Puerto Banus and Benalmadena. It is along a stretch of coastline next to the Artola sand dunes, with one of Marbella's most visited monuments – La Torre Ladrones. It doesn't't get as many visitors as nearby tourist mecca Marbella, but that only adds to its charm.
Upon first discovering it, you will impressed by its pleasant bars and restaurants. It has good facilities for water sports or just relaxing on it's clean sandy beach. Recently a wonderful wooden decking walkway has been built along the dunes near to shaded fresh pine trees.
Properties for sale in Las Mimosas del Golf
The general trend in the prices of the properties that are for sale in Las Mimosas has been increasing steadily throughout 2014, 2015 and the pattern seems to be unchanged here in 2016. We have of course seen a couple of very low priced apartments for sale from banks, but normally they have had no views at all with a building right in front, which normally means that the property will take longer to sell however in both cases the properties were sold very quickly. The average priced resale property in Las Mimosas is a long way from the prices of the properties sold here in 2007 however we can see that the average price is increasing and the demand is constant. What makes buying a property in Las Mimosas attractive to many buyers is that you can easily walk to the port and beaches and also that they are very good for any buyers looking for a property that can generate a rental income in the summer. The apartments here are normally very easy to rent out if they are marketed correctly. Contact us for a new updated list of flats for sale here.
Tel: 00 34 635 545 451



Links to more apartments in Cabopino:
See Villas for sale in Cabopino here!
Apartments for sale in Cabopino Port here!
Blog about property for sale in Puerto Cabopino here!