Green hills CABOPINO
Green Hills new build villas in Cabopino Marbella is a small new gated developement of villas by the side of Cabopino Golf course Spain. The project is made up of 14 luxury modern villas (semi-detached). This private gated complex located in promenent postion with fantastic views of the surrounding area, including sea, mountain and golf views. The homes are built in a modern style incorporating high-tech and natural materials to achive a very attractive high end finish.
This new property development in Cabopino is within walking disatnce to the beach, Puerto Cabopino and is on the golf course. With good transport links all the new villas benifit from great views. Ask for a brochure and lots more photos or a link to our Green Hills video. gs@inproperty-spain.com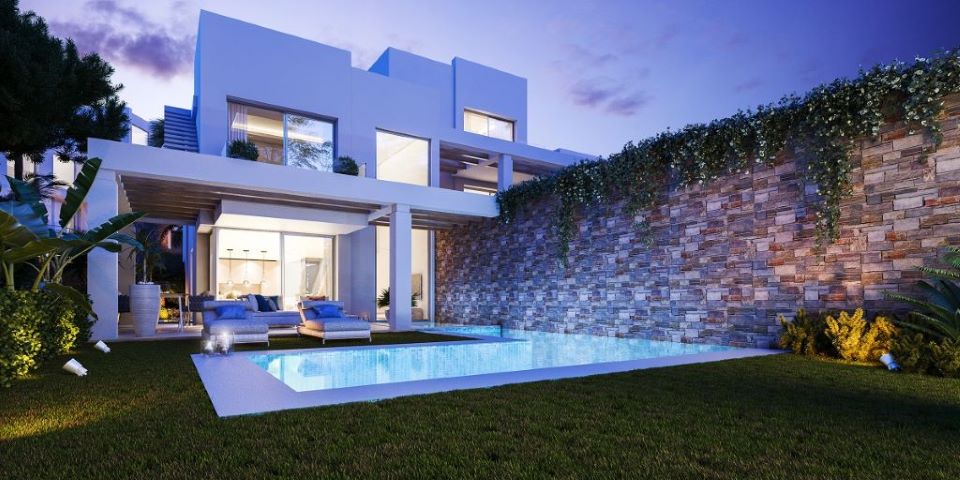 GREEN HILL CABOPINO VILLA 9 - FABULOUS 5 BEDROOM NEW BUILD VILLA IN GREEN HILLS CABOPINO FOR SALE. GREAT VIEWS AND LOCATION, PRIVATE POOL.
€1,100,000 CONTACT OUR CABOPINO OFFICE FOR EASY VIEWINGS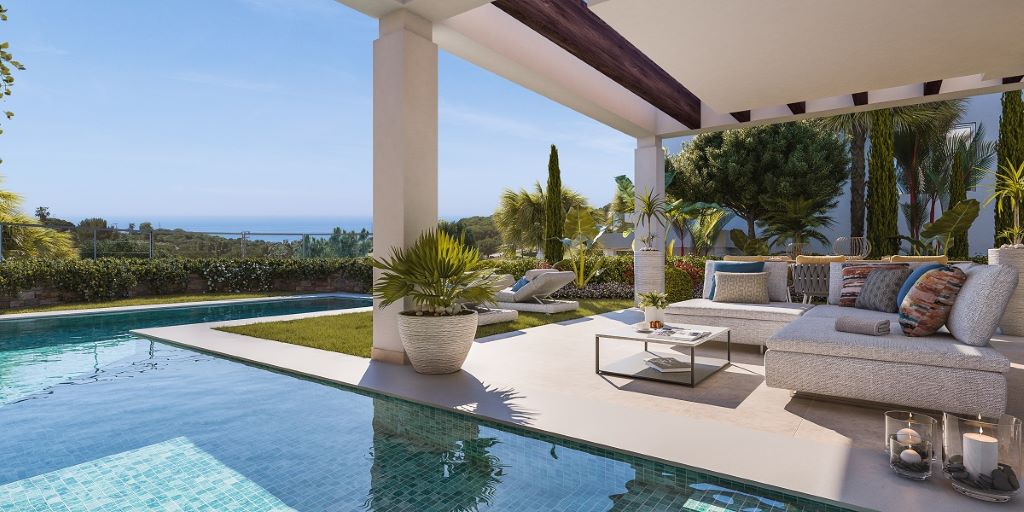 GREEN HILL CABOPINO VILLA 12 - A MODERN NEW BUILD VILLA IN CABOPINO, NATURALLY BRIGHT, AMPLE GARDEN, TERRACES, POOL AND SEA VIEWS.
€950,000 CONTACT OUR CABOPINO OFFICE FOR EASY VIEWINGS OF NEW VILLAS IN GREEN HILL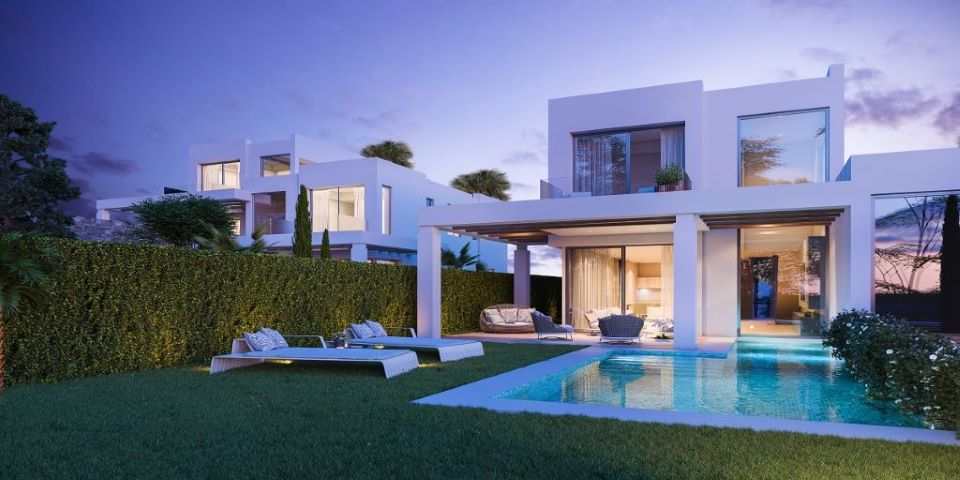 NEW BUILD VILLA 1 IN GREEN HILL - NEW BUILD VILLA IN THE GREEN HILLS DEVELOPMENT IN CABOPINO SPAIN. NICE GARDENS AND VIEWS, 2 PRIVATE POOLS.
€1,100,000 CONTACT OUR CABOPINO OFFICE FOR EASY VIEWINGS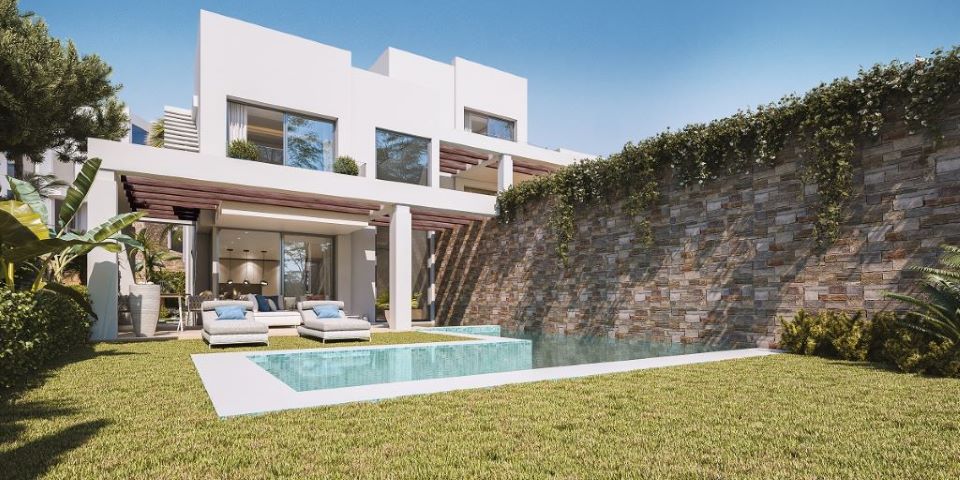 CABOPINO GREEN HILL VILLA 4 - GREAT VILLA WITH PRIVATE SWIMMING POOL, GARDENS, GARAGE, BASEMENT IN A SOUGHT AFTER LOCATION WITH SEA VIEWS.
€895,000 CONTACT OUR CABOPINO OFFICE FOR EASY VIEWINGS OF NEW VILLAS IN GREEN HILL