villa FOR SALE in EL ROSARIO Marbella - costa del sol
REF: INN00015 - Price: €378,000
FANTASTIC PRICED VILLA EL ROSARIO
This villa has now been sold
Please view latest bank repossession, discounted new and luxury villas for sale in el rosario Marbella here!
This DISTRESS SALE VILLA IN MARBELLA has four bedrooms & three bathrooms a good sized garden, private pool and even some sea views.
This villa for sale in El Rosario Marbella is just two minutes to some of Marbella's best beaches and is just 10 minutes into the center of Marbella by car.
quick facts:
PRICE: 378,000€
Bedrooms 4 
Built area: 250m2 plus basement. 
Land: 800m2
We have always a good selection of villas for sale in Marbella. We have also many bank repossession villas in Marbella and also from other sources. Many of these Marbella villas do not make it onto the website. Please ask for an updated list of villas before you buy we will normally have something not available elsewhere.
Print details of this property here..
What would you like to do now ?
Call us: (00 34) 635 545 451

GET OUR DISTRESS SALE LIST HERE!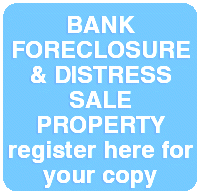 Tel: 00 34 635 545 451
Links to other property in Marbella Websites: