Villa til salg i Marbella området - Costa del Sol - REF: INN000101 - prisen nedsat til €665.000




















Villaer Sierra Blanca

Ny villa til salg cerca Nueva Andalucia prisen nedsat til €665.000 - 3 sovevaerlser Villa bagved Marbella og Puerto Banus
Det er bare en af mangevillaer til salg i Marbella og Puerto Banus området.
Villaer til salg Marbella - Villaer til salg Costa del Sol
Det er bare en af mangevillaer til salg i Marbella og Puerto Banus området.
Ulempen for nogle potential købere kan være at her skal man køre omkring ti minutter for at komm ind til Puerto Banus eller marbella centrum. For andre købere kunne det være en fordel. Til gengæld faa man fred og ro og panoramiske udsigter af Puerto Banus, Bjerge, havet og Gibraltar.
Vi har også andre villaer til salg i Marbella og Villaer til salg i Nueva Andalucia og Sierra Blanca områderne.
Prisen på denne villa er blevet nedsat omkring 1.5 million DKK.
FACTS:
Soveværelser: 3
Badværelsers: 3
Grundt: 459 m2
Bebygget: 412 m2
Vi har ogsaa tvangssalg villas og ejendomme til salg i Marbella.  
BED OM VORES TVANGSSALGS LISTE HER! 
Ekstra information på engelsk!
This villa is situated on the Mountain behind Marbella and Puerto Banus in a very attractive setting. On the downside it will take 10 minutes to get down to the beach in Banus or Marbella.
As a positive the height allows panoramic views in a beautifull natural setting, within a secure country club of luxury villas.
This Courtyard Villa is orientated to the south, has a spacious living room with large sliding glass doors giving a wonderful panorama view over the valley to the Mediterranean and over to Gibraltar and Africa.
Highlights: marble floor, under floor heating, A/C (hot-cold), fireplace in the salon, Jacuzzi in the master bathroom with lovely romantic view, infinity pool, large sun deck an covered terraces
Bedrooms: 3
Bathrooms: 3
Plot: 459 m2
Villa: 412 m2
All papers, including first occupation license (Primera Ocupacion) are available.
For questions and appointments to view this property, please contact by telephone or mail:
gary@inproperty-spain.com
Tel: 00 34635545451
Links to other property in Marbella Websites:
What would you like to do now ?
Call us: (00 34) 635 545 451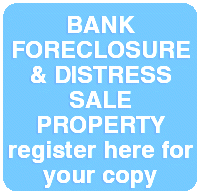 Tel: 00 34 635 545 451
For yderligere informationer og spørgsmål vedr. denne bolig venligst kontakt os på:
Tlf.: +34 635545451
info@bolig-int.dk